Description
Performance 3.5mm Headphone Extension

QED's brilliant Jack to socket Performance Headphone Extension for high quality headphones
The Performance Headphone 3.5mm Extension cable provides further reach when listening to your headphones. This is ideal for users who have high quality headphones and want to maintain a high audio standard over long distances. Oxygen free conductors and cross talk minimizing geometry make this cable an ideal upgrade in all personal audio applications.
FEATURES AND BENEFITS
99.999% OFC conductors
These provide a low resistance audio path


Crosstalk minimizing geometry
The signal return path is optimized to reduce cross-talk between audio channels


Gold plated close tolerance
3.5 mm connectors

Features a 3.5 mm stereo connector at both ends


Ergonomic soft PVC graphite jacket
Specially formulated PVC jacket material maintains the look and flexibility you expect from a quality headphone cable.

Ideal upgrade in all personal audio applications
Maintain a high audio standard over long distances.
Stepped Jack Plug
A specially designed stepped 3.5 mm plug still allows the cable to be used when the portable device is protected by an external case.


QED Lifetime Guarantee
OVERALL PERFORMANCE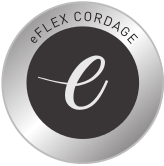 eFlex Cordage
Incorporates an Ultra Matte PVC jacket to give the cable ultimate feel and flexibility. Only available in matte black or white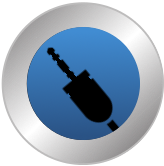 3.5 mm Jack
Jack plug features a stepped profile which means it can be plugged in properly even if the audio equipment is housed in a exterior protective case e.g. iPad, iPhone
Payment & Security
Your payment information is processed securely. We do not store credit card details nor have access to your credit card information.